LIVE A HEALTHY LIFE
WE BELIEVE THAT THE EFFECT OF INGREDIENTS TOMORROW IS JUST AS IMPORTANT AS THEIR BENEFITS TODAY. WE AIM TO INSPIRE EVERYONE WHO DOESN'T TAKE A DAY OFF & IS WORKING FOR A BETTER FUTURE TO BE HEALTHY BY GIVING THEM FUTURE-FOCUSED-INGREDIENTS ENERGY.
WE'RE OUT TO RADICALLY CHANGE THE INGREDIENTS IN ENERGY. HIBO IS BETTER THAN THE OTHER BRANDS BECAUSE WE USE HIBISCUS INSTEAD OF ARTIFICIAL PRESERVATIVES, NATURAL SWEETENERS INSTEAD OF ARTIFICIAL, AND HEALTHY INGREDIENTS LIKE ORGANIC CAFFEINE, GREEN TEA EXTRACT, AND GREEN COFFEE EXTRACT TO PROVIDE METABOLISM BOOSTING ENERGY.
OUR DRINKS ARE 0 CALORIES/SUGAR/CARBS, HAVE NO ARTIFICIAL ANYTHING, AND HAVE A 1/4 CUP OF HIBISCUS IN EVERY CAN SO YOU CAN TAKE ON WHATEVER PLANS YOU'VE GOT FOR THE FUTURE!
REAL INGREDIENTS

FULL NUTRITION

HEALTHY FITNESS
HIBO HEALTHY ENERGY BLEND
HIBISCUS

WE BREW 1/4 CUP HIBISCUS INTO EVERY CAN. HIBISCUS HAS BEEN SHOWN TO BE FULL OF ANTIOXIDANTS WHICH HAVE BEEN STUDIED TO REDUCE BLOOD PRESSURE.

READ A STUDY

ORGANIC CAFFEINE

WE USE ONLY THE HIGHEST QUALITY ORGANIC CAFFEINE TO PAIR WITH OUR OTHER ENERGY INGREDIENTS.

GREEN TEA EXTRACT

OUR GREEN TEA EXTRACT IS 50% AN ANTIOXIDANT CALLED EGCG. IT HAS BEEN STUDIED TO WORK WITH CAFFEINE TO AID IN WEIGHT LOSS AND ACCELERATE YOUR METABOLISM.

READ A STUDY

GREEN COFFEE EXTRACT

OUR EXTRACT HAS 50% CHLOROGENIC ACID, WHICH IS AN ANTIOXIDANT THAT HAS BEEN STUDIED TO INCREASE YOUR METABOLISM AND EVEN AID IN WEIGHT LOSS IN CERTAIN STUDIES.

READ A STUDY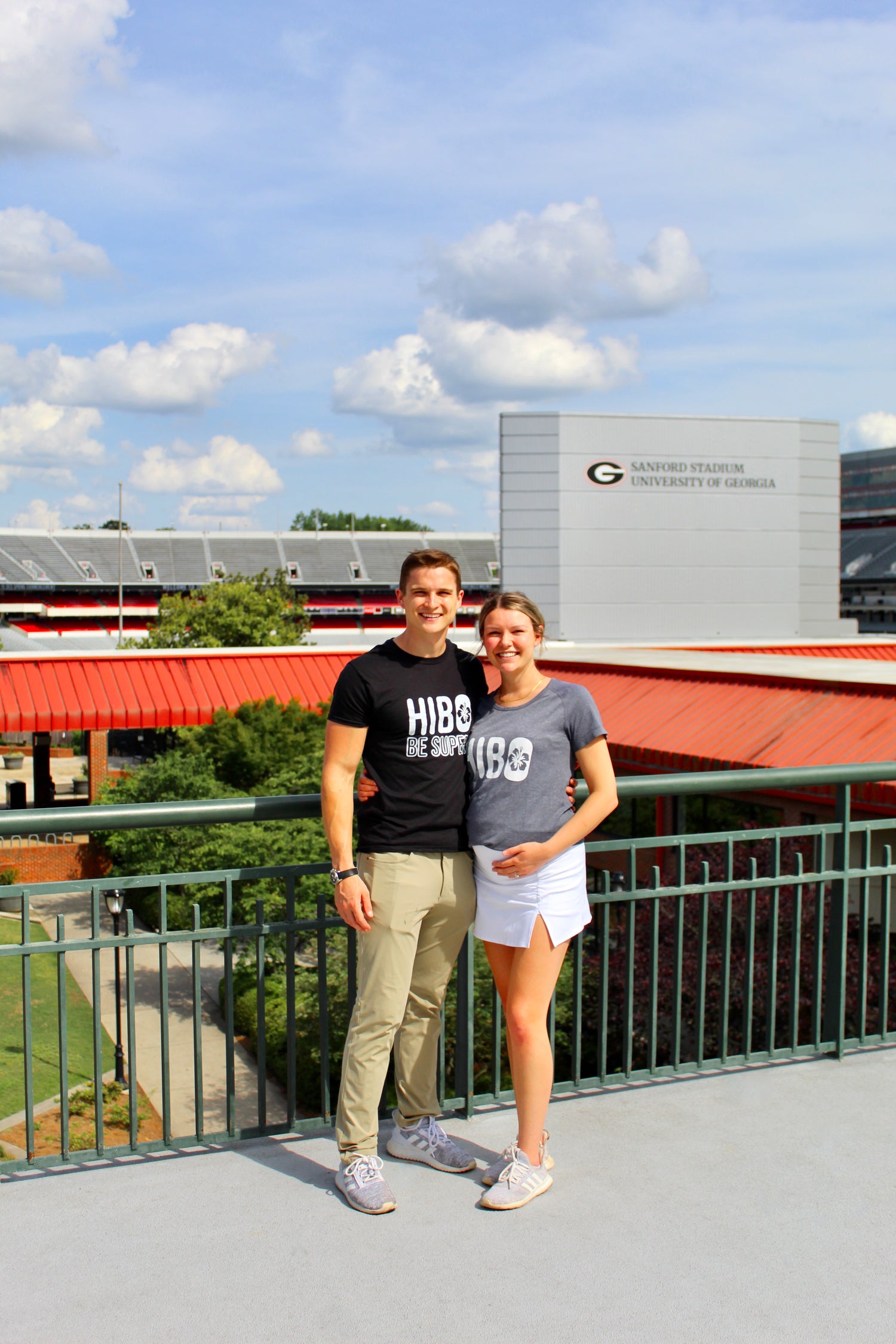 HOW HIBO BEGAN
OUR NAMES ARE PHOEBE & CLAYTON, AND WE FOUNDED HIBO FOR OUR FAMILY! YEARS AGO, A COUPLE OF OUR FAMILY MEMBERS DECIDED TO GIVE UP ARTIFICIAL SODAS AND ENERGY DRINKS TO GET HEALTHIER. QUICKLY AFTER QUITTING, THEY WERE DISSATISFIED WITH THE TASTE OF THE NATURAL DRINK OPTIONS THAT WERE OUT THERE. THIS INSPIRED US TO SEE IF WE COULD MAKE A DRINK WITH SIMPLE INGREDIENTS AND LOADS OF BENEFITS, BUT IN A DELICOUS WAY. WE EXPERIMENTED IN OUR KITCHEN AND TRIED USING LOTS OF DIFFERENT INGREDIENTS.
WE ENDED UP CREATING A NATURAL ZERO CALORIE SWEETENER BLEND THAT OUR FAMILY THOUGHT TASTED BETTER THAN ANY ARTIFICIAL SWEETENER. ON TOP OF THAT, WE FOUND THAT HIBISCUS COULD HELP US REPLACE ALL THE ARTIFICIAL INGREDIENTS OTHER BRANDS HAVE TO USE. WE USED THESE TWO INGREDIENTS, ORGANIC FLAVORS, AND ORGANIC CAFFEINE TO CRAFT HIBO. THEN, WE BOUGHT SOME CHEAP CANNING EQUIPMENT AND FOUND A CERTIFIED KITCHEN SPACE TO LAUNCH OUR COMPANY, AND SOON AFTER WE STARTED SELLING, HIBO TOOK OFF! WE NOW HAVE A LARGE CANNING FACILITY IN WATKINSVILLE, GA, AND WE SELL HIBO NATIONWIDE!
PHOEBE & CLAYTON'S FAVORITE FLAVOR